Problems with the flood of e-mails?
Do you process email enquiries from your customers with Outlook, Groupwise or Notes? Then you know the limitations these programmes have when you use them to process group addresses such as info@, service@, etc. The standard mail programmes were not designed to distribute enquiries to teams or to support processing. Thus, searching for an email sometimes leads to an involuntarily long coffee break. And there are no reporting options beyond a tally list.
Email management
INEXSO ERM, the web-based soft­ware for email response ma­nage­ment, pro­vides help in this situation. With minimal inte­gration effort, it en­ables fast, cost-effective and high-quality email pro­cessing. INEXSO ERM is interesting for com­pan­ies of all sizes that want to optimise their customer service. All your employees need is a browser.
Response management is definitely an issue, even for small and medium enterprises. The competition is only a click away if I don't know how to bind the customer through service.
Arnd Woitschik, Managing Director of Kohl Automobiles, Aachen
Effective support
When an email is received in the INEXSO ERM, the handling process is supported by countless functions, among others:
Analysis and routing of the email according to subject and urgency (parser)
Assignment to suitable and available employees (email push)
Triggering of actions (e.g. category, language, priority, set status)
Provision of additional information (contact history, data enrichment from CRM if necessary)
Personalisation and reply suggestions (best response, knowledge database)
Quality control, dispatch and archiving (email archive)
Analysis, monitoring and reporting functions (controlling)
One software, two winners
In a very short time, INEXSO ERM enables you to implement a response management system that both relieves your customer service and increases customer satisfaction.
Cost reduction through more efficient processes
Return on investment within a few months
Relief of your employees from repetitive work
Faster and more consistent customer service
Traceability of all processing steps
DER Touristik is German market leader for individually combined touristic modules. INEXSO ERM is software of choice to manage DER customer correspondence.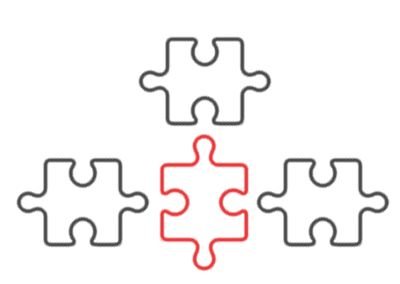 Interfaces to 3rd party systems
No issue! We connect your existing systems with INEXSO ERM. No matter whether Midoco, CRM, ERP, WFM, ACD or PBX. With REST services or webhook call.
Guaranteed advantages
With INEXSO you count on a reliable partner. That's for sure.
Quick ROI

Your purchasing department will be pleased about investments that pay off quickly.

Simple IT integration

Modern interfaces are basis for highly manageable projects.

Web administration

Your service team can administer most tasks autonomously from your IT department.

Software customising

As inexpensive as standard software, as flexible as custom development.

Owner-managed

As owner-managed company, INEXSO is closer to its customers and more flexible.

Made in Germany

All INEXSO services are provided exclusively in Germany.
Optimisation of support processes

INEXSO ERM allows the management of thousands of mailboxes and supports the processing of several 100,000 emails per month by hundreds of service agents working simultaneously. The email response software regulates the communication of interested parties and customers, but also business partners, suppliers and service providers with the service center, complaint management or the IT helpdesk.

Emails are prepared before being processed by service agents. Unwanted messages such as spam or system messages are discarded in the trash. So-called parsers search for defined contents. In this way, form emails, complaints or emails from a fax gateway can be specifically displayed and prioritised on the basis of recognised dates. Via interfaces to third-party systems such as CRM and ERP processes can be enriched with data on the customer or his order. For a high-performance search, all text contents are indexed.

The processing of emails in a response management system is automated in many aspects. Ticketing starts standardised workflows and can execute entire scenarios if necessary. Depending on the content, the receipt of the email is confirmed and, in parts, answered fully automatically with the help of AI that can be flexibly integrated. The remaining emails are routed to defined teams after the email content has been recognised, prioritised as required and pushed to signed-in agents based on skills via dynamic self-regulating mechanisms. A knowledge database contributes the correct form of address and suitable reply suggestions. Customer communication is traceable and evaluable via analysis, monitoring and reporting. Quality standards and service levels are maintained.

Standard email clients: Outlook / Exchange, Notes, Groupwise

The most common standard email programmes are part of groupware solutions from leading software providers such as Microsoft, IBM or Micro Focus (formerly Novell). These so-called clients were developed in the 1990s for receiving and sending personal emails. Until today, the programmes are not designed to support highly frequented mailboxes, e.g. pool and team addresses such as info@, sales@, service@ in a meaningful way. For example, the processing speed of common email clients is already affected with a folder size of 10 GB or more. In the mid-90s, this corresponded to up to 3 million plaintext emails. Currently, this corresponds to no more than, for example, 5,000 HTML complaint emails with several high-resolution photos attached. This makes searching the mail archive very slow when tens of thousands of emails are received by the customer service department every month.

Alternative solution: Email Response Management (ERM)

Shortly before the turn of the millennium, software solutions designed for mass processing of emails appeared on the market. In 1998, the first German solution was presented in Oldenburg, Lower Saxony. Originally presented as CANBOX, the response management solution became INEXSO ERM, a high-performance software, in 2002. It can be operated on-premises or hosted in the German cloud.

Rapid introduction of the response management solution

The basis for decision-making is usually a live presentation (on site or via video chat). Access to a test environment and contact with a reference customer is recommended. A standard response management without interfaces is productive within one month. The ROI is achieved within months.

Email instead of complex telephone communication

In large service centers, keeping a distance to avoid viral diseases is difficult to realise. If the focus of communication is on the telephone, it is not easy to relocate staff to the home office. The situation is completely different with web-based solutions. Your agents need nothing but Internet access. Email management makes customer communication easier. The processing of recurring enquiry content can be easily automated. With the help of a ticket system and intelligent algorithms, service requests move to the agents workstations automatically and in a preprocessed form. Attribute assignments enable skill-based allocation and provide the customer with optimal support.